Life Skills Classes
Group Training Program for Adolescent and Adult Dogs
The perfect program to get a perfect family dog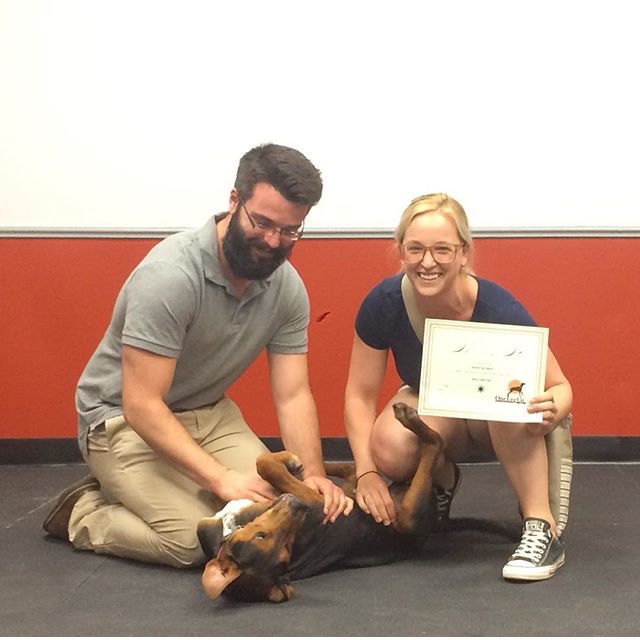 Evening and weekend classes available! Help your dog learn to become a more responsive and well-behaved member of your family. 
Learning Outcomes
Polite leash walking
Reliable Recall: your dog will come to you when you call
Settle On A Mat: a helpful skill for self-control and for when visitors arrive.
Targeting: the basis for training focus, obedience, & tricks.
Leave It: leave food & objects, a great way to build impulse control
Sit, Down, and Stay
Automatic focus on handler
Respond to name anywhere, anytime
Prevention of behaviour problems
Enrichment activities for your individual dog
Who is this program for?
If you hope your dog to be a well-behaved family member, who you can be proud of in public, has self-control, comes when called and who enjoys being with you, this is the program for you.

If you are planning to join dog sports with your dog; obedience, rally, agility, flyball, etc., this is the program for you. You will learn the key foundation skills that are the building blocks for good performance: only with good training skills can you train your dog for success.
If you are looking to strengthen your bond with your dog, increase mental enrichment, and improve their desire to work together with you, this is the program for you.

The dogs must be a minimum of 4 months of age and healthy.

Dogs must not exhibit fearful, reactive or aggressive behaviours toward dogs or people. In uncertain cases we may begin with private training.
For extra convenience and flexibility, we have both evening and weekend classes available:
Register online (below) and you will receive a link to our FREE online orientation webinar to get you started.
Our class size is small (maximum 4-5 dogs), which ensures a lot of INDIVIDUALIZED ATTENTION.
Schedule
Take a look below for the days and times that these classes run. These classes take place at our training school located at 52 Victoria Road South in Guelph, only a few minutes from downtown.
Pricing and Registration
Six-session program: $295 + HST - Enrolment includes:
One hour of group session each week, for six consecutive weeks. 
Our full Life Skills Manual, which includes a detailed breakdown of how to set your dog up for overall success, as well as  written step-by-step exercises for you and your dog. 
Our online webinar which gives you an understanding of how dogs learn, and how to find success with your training
Graduation awards
A discount on your next level of training classes & private training sessions for two months after graduation. (Puppy Class graduates : you will receive a 5% discount on this Life Skills course when you register within 2 months of your Puppy Class graduation!)

Please read our Training Philosophy and Group Class Policies before registering.
How to get started
Simply complete your registration below!